An exciting, Industry specialized, experiential learning, problem-solving, and project-based Student Leadership Program for ambitious High Schoolers to "differentiate" themselves in the Top School/ Ivy League admission process.
ALTUS EDUCATION

STUDENT LEADERSHIP PROGRAM

– 10 MINUTE OVERVIEW (RECOMMENDED)
STUDENT LEADERSHIP PROGRAM

–

ACTIVITY DETAILS
( DURATION: MINIMUM 6 MONTHS TO 1 YEAR )
i. Assess Ambition, Perspective, Passion, Leadership & Tenacity: 12 hrs.
ii. Teach: System Dynamics, Design-Thinking, Problem Solving, Finance & Law: 10 hrs.
iii. Community: Understanding communities, problems, challenges, and needs: 10 hrs
i. Project Development: Build project, alignment, end-goal, and boundaries: 20 hrs.
ii. Execution: Step-by-Step, Phase-by-phase, and Iteration: 200 hrs.
iii. Industry Mentorship: Continuous feedback and alignment: 30 hrs
i. Community Impact: Solve problems: 20 hrs.
ii. Accolade: Gather accolade, integrate activity, and feedback: 20 hrs.
iii. Recommendations: Packaging everything together: 30 hrs
STUDENT & PARENTS

–

PLEASE

 

NOTE
MUST-READ

: TOP SCHOOL/ IVY LEAGUE ADMISSION PROCESS
Top Schools and Ivy Leagues have an entirely different selection process for students. Everyone has great SAT/ACT and decent grades etc., at the final selection table. The trick is, how are you differentiating yourself?
This is where the best students have the biggest problem! Unfortunately, these brilliant students realize that too late in the game. One needs to start ideally 2-3 years before you submit for "early decision".
Why? The Top Schools / Ivy Leagues judge you based on your "life experience, impact on the world, and outcomes."
If you only have grades and SAT/ACT, you will need the Altus Education Student Leadership Program to differentiate and substantiate your argument. We just do this piece, and we are exceptional at it.
We strongly suggest you read Allen Cheng's article on this Prepscholar blog. This is by far the best article ever written on the admission process, which actually inspired the Altus Education program. Link below.
Over the last 3(three years), we have found the three kinds of students who fit the program.
Student 1: They have high SAT(1550+)/ACT(33+) and grades; strong AP classes. Looking to differentiate themselves and pivot into the top 10 schools, from Top 25-50 but dream of the Top 10/ Ivy Leagues. They are like exceptional ambitious Marathon runners!
Student 2: SAT(1400+)/ACT(31+), strong AP classes. They want to build up a strategy for the Top 50-25 or the best State-run school. They are brilliant, not bookish, and know where they want to go but need a coach, and never had that.
Student 3: Low GPA/SAT/ACT, but are absolutely brilliant students. They are rebels and don't like the education system. They are ambitious, go-getters, they are smart, thoughtful, and know-how to "sprint" and don't like running marathons until shown the reason and can think on their feet!
What is consistent among the ones that succeed :
– They are determined and ambitious; they are dreamers. They hate mediocrity.
– They were never coached, unfortunately, about the Ivy League/Top School selection process.
– They are conscious, good-hearted, coachable, and very hard-working people. They honestly want to do something big in life and just need the opportunity and inspiration.
STUDENT LEADERSHIP PROGRAM

–

WHAT DO YOU GET AT THE END OF THIS PROGRAM?
The project is something you develop here. It can range from simple research about a subject that you deeply care about that can positively impact the world, or it can be a highly technical development like building a robot or a high-end software.
This project outlines your mission, purpose, dreams, passion, etc. and why this project can make you unique and standout during the selection/admission process. This is where you learn and gain "life experience".  Put your emotion and heart into it, instead of your mind.
The question to ask is – what makes you unique in your class, school, district, state, etc. Can you substantiate it? That's exactly what this project does.
It does look intimidating at the start, but Altus : Student Leadership Program helps you every step of the way!
The project is a serious activity. Everything "tangible" revolves with it and around it. Make no mistake, this is your real resume. This is what the Top Schools/ Ivy Leagues look at you as your identity.
Then comes your "life experience." The building of a project is one part of the equation. The other part is the learning, impact and outcome.
Who did the project help? Did it solve a problem? Who benefited? Did you fail, and how did you succeed? What was your learning? Was it genuine? Who can validate the impact? 
Make no mistake – admissions officers can clearly understand "fake" projects. If you don't do this project from the depth of your heart and passion you will be eliminated.
Altus: Student Leadership Program coaches you to achieve these. We will inspire you to achieve it.
Recommendations matter a lot! In fact, admission officers check recommendations very thoroughly. On top of it, recommendations cannot be one-liners or even a scribbled one-pager.
Why? The answer is "Authenticity"!
At Altus, you will be interacting with Ivy League alumni and Industry people all the time. You will be able to build your reputation, your project value, and the impact you create will speak loudly.
This process will not only make you confident. The industry connections will help you while you are in school, for internships, and jobs when you graduate.
Let your work and your own heart/passion speak; you will see the change inside you to be a leader of the future! Think big and long term.
At Altus, we coach you and pave the roads for you to succeed and lead!
THE "

WHY

" BEHIND BUILDING ALTUS EDUCATION
2020. The world just changed right in front of our eyes. The old rules, structures, and systems are all changing rapidly and in flux. The stock market is at it's highest when millions have claimed unemployment. When millions of small businesses were wiped out, the rich became a couple of billions richer. Now add the change in societal structures, Industry, Technology, mindset shifts, and uncertainty. 
We all are in a state of paradox! A New World with a new set of rules is being written. 
Today's "High Schoolers" will have to prepare for unprecedented change and adaptability to navigate through the "traditional old" to the "emerging new". They will require an entirely different set of skills, education, life experience, values, and leadership to "rise higher" from the traditional. 
Altus – Latin for "to rise higher, to elevate, to differentiate"
Altus Education is a revolutionary top college preparation education program for student leaders who want to rise above the paradox. Not only is a Top School education a must, but Entrepreneurial skills, Industry-focused skills, professional connections, hands-on projects, and problem-solving experience that creates impact along with financial literacy and law is a mandate for the new world. 
If you are a dreamer, mover, shaker, and have a strong discipline to make your dreams a reality – the unique Altus Education model will get you there.  This program is best for those students, who think big and want to make a big difference in the world.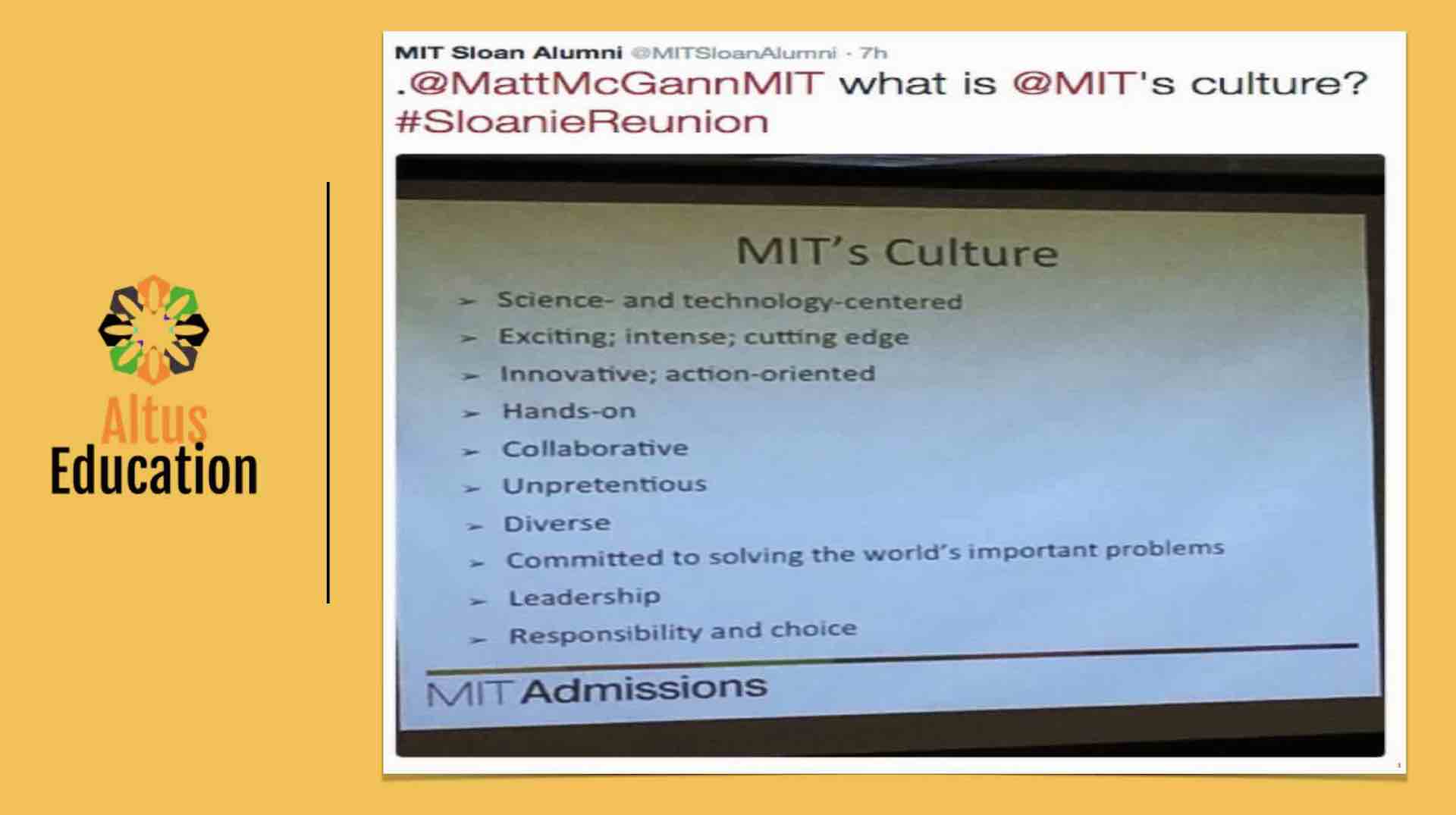 "

WHY

" ALTUS EDUCATION IS

ALIGNED

WITH HOW TOP SCHOOLS THINK
Top schools like MIT succeed because they focus on the right culture. The picture above shows exactly how they define "culture," which ultimately defines how they select students, teach them, build and shape them. The more successful the student, the more successful it is MIT. Period! 
A student can clearly observe the paradox between the High School Education System and MIT's culture. A good GPA is a pre-requisite but will never get you there to these Top Schools / Ivy Leagues. They look for genuine people with life experience, credentials, and courage.
Most ambitious and meritorious students typically have all the qualities to get into the Top Schools. What they lack is a structured and methodical way to build and align their life experience with what Top Schools want.
Take a look at the MIT culture snap above. Take a moment and check – which criteria apply to who you are and what you have achieved so far?  Can you also substantiate the impact/outcomes with evidence and action? Do you have the recommendations to back it up? 
Altus is about building the next phase of conscious education for high school students. Traditional education systems and structures cannot and will never provide because of boundaries, rules, and limits imposed on student imagination. 
Altus is unconventional. We connect and align – who students are, what dreams they have, their college of choice, and what they aspire to be in the industry of the future into a "Hands-on" project-based learning model to expand their imagination, solve problems, create real impact through their creativity in this world, get the recommendations and build professional networks needed to get into the top schools and careers, be entrepreneurial and be financially free. We focus on a bigger continuum – Life!
"

WHY

" STUDENTS NEED TO

BELIEVE

IN A NEW MODEL?
Do you have a strong determination to succeed? Are you disciplined? Are you a dreamer? Are you willing to work hard for it? Are you willing to be impactful? Are you coachable? Are you willing to follow your heart? Are you willing to be a leader, and who is financially free? Do you want to change the world, build a better tomorrow? It starts with YOU and your WHY!
The BIG question is – are you willing to rise "higher"? It starts there! It's about your heart, mind, and guts. Be different! Steve Jobs and Bill Gates were different and unconventional! They had a strong WHY and BELIEVED in it. 
If there is one reason, yes, just one reason why student leaders need to believe in us is – we fit into the student instead of the student fitting into us.
That's what makes us unique, and that's exactly why our coaching process is so unconventional and eventually drives results. Even if you cannot pivot into the college of your dreams, you will win the bigger game of life. You will be part of our alumni program, and we will coach you to succeed in life even when you are employed. This is a program for life! 
 ALTUS EDUCATION: OUR WHY & 

MISSION

?
If there is one reason, yes, just one reason why student leaders need to believe in us is – we fit into the student instead of the student fitting into us. That's what makes us unique and that's exactly why our coaching process is so unconventional and eventually drives results.
Even if you cannot pivot into the college of your dreams, you will win the bigger game of life. You will be part of our alumni program and we will coach you to succeed in life even when you are employed. This is a program for life!
The mission of Altus Education is to build 1,000 student leaders in the next 10 years. This is not a commercial venture for Altus to become rich, although we will charge fees post your admission to the program to cover costs. Our mission is focused on building student leadership of the future and we have no interest in becoming anything else.
The last thing we will ever do is to make this a grandiose commercial venture without a purpose. That's why we only cater to select students. We want to be a Ferrari and Lamborghini in the field of our work, instead of being a Toyota. Thank you for understanding our mission.  Altus Education founders / coaches make a living with successful careers, and thus this isn't a commercial venture, but a vision.
We hold ourselves accountable to our mission, and we will hold the student accountable for their mission in equal standards. 
HOW WE RISE HIGHER:
We Become Your Mentors and Guides
Students of today are highly intelligent and smart because of their exposure to information. What they don't have is the "Life Experience". 
We mentor and guide them. Thats the difference!
( Watch the 2 minute Video, that explains the philosophy )
We adjust our program based on their personality, dreams, ambition, career goals and their will to follow their heart and passion. We fit in to who they really are. 
NOT the other way round!
THE "

HOW WE RISE HIGHER

" BEHIND ALTUS EDUCATION
We ignite the students' minds. It is an unforgettable life experience.
Instead of a one way street of education, we offer the ability for high school students to look into themselves and understand "Who Am I, What Do I Want To Be, What Can I Impact the World With and How Do I Get There and still be financially free?". At Altus, we create these answers, relationships, and bonds that, in the past, simply got lost in the wave of studying hard to get to college.
We revive that! If we don't, we will lose it all in the long run. We start with YOU. Everything revolves around YOU. 
Altus Education is about Industry, Skills, Problem-Solving, Design-Thinking, People-Connections-Relationships with Top School & Ivy League leaders, Entrepreneurship, and the resources needed to build a "Project" to "Solve a Problem" to "Impact a Community."
This is how the mind gets ignited. Students work on the aspiring hands-on projects that give meaning to them through their creativity for months under Industry Leaders' supervision and utilize System Thinking models to bring their project into reality. Sounds easy, but it takes a village to get this done.
That is exactly why a standard education system that looks for uniformity, such outcomes are never possible – yet all Top Schools and Ivy Leagues induct the students based on their life experience, instead of their GPA's. What a paradox?
The last yet mandatory education at Altus Education is – Financial Education. With billions of people globally under debt, several millions of people unemployed, and millions of students under the student debt trap, failing to learn practical finance and wealth building hacks early in their career is simply an injustice!
Like the elephant in the room, no high school, college education, and college prep program addresses and wants to address. You can easily observe where decades of ignoring practical financial education have landed humanity in? We address that right away in our program, so students can retire early and focus on impact instead of running the professional rat race and working for money. That's how we change the world by building an entire generation of student leaders who lead communities of the future by being financially free.
That's how we create a "dent" in the universe. Once you are financially free, you will too!
OUR STUDENT LEADERSHIP MODEL OF THE FUTURE
Future of Leadership is Community Driven
The future of the world is in "the communities". Communities form leadership – based on Purpose and a Mission. The idea of a leader with a lot of followers is just under-rated. It is personified "Heroism", albeit glamorous but doesn't enable people to be leaders. ( HBR Article here ) .
The future of leadership lies in passion, co-creation, mission and responsibility. The mission is at the heart and every individual working  with each other focused on the Mission with "interdependence" achieving success through co-creation and  responsibility.
"Let Everyone Sweep In Front Of Their Own Door, And The Whole World Will Be Clean" ~ Johann Wolfgang von Goethe 
WE TEACH BASED ON THE HARVARD BUSINESS SCHOOL EXECUTIVE EDUCATION LEARNING MODEL
We focus on "Experiential Learning and Problem Solving"
1. We teach based on the Harvard Business School Executive Education model, which is based on discussions with mentors and peers. We are 100% remote and virtual.
2. Hands on Projects that make real world impact, for people who need them.
3. Focus on a rich, impactful and Industry based life experience.
4. Regular interaction and exposure with Executives from Ivy Leagues.
5. Recommendations from Industry Executives.
6. Understanding "Finance". Financial Education, Investments, strategies to minimize debt, Infinite Banking models are a must.
7. The program is intense, entrepreneurial, leadership driven and a no-nonsense program.
MEET THE "

WHO

" BEHIND ALTUS EDUCATION
Altus Education is conceived, operated, coached and led by the leaders from the Harvard Business School PLD Executive Education participants from various years, HBS and Harvard Alumni, and several others from Ivy League, Top notch schools and self made leaders globally to ensure a rich cultural and diverse experience. They want to give back to society and students. Altus Education is the leadership and coaching model of their own success and their way of giving back.
For the Altus Education Student Leader, this means you have access to a world of opportunities. Now and forever, college entry or professional career.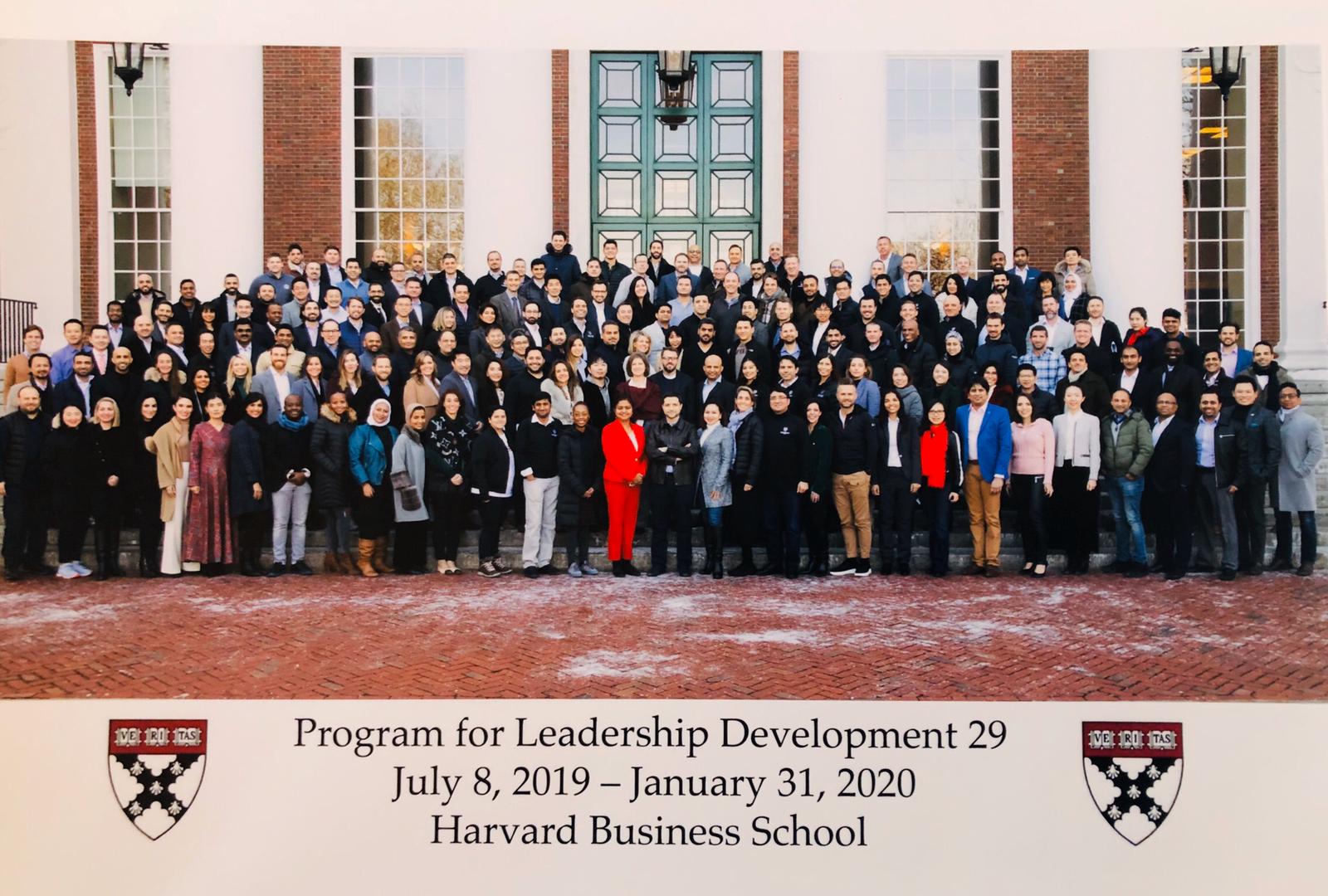 MEET

YOUR CHIEF COACHES & MENTORS

 AT ALTUS EDUCATION
From the left-second row: Yasser, Subhashish (Subs), Eric, Vinay, Saleh, and Renato.
From the left-front row: Faten, Vishal, Sarah(HBS PLD coach), and Olga.
This group conceived the idea and you will meet them weekly in the program. Except for Sarah Bua, who is a full-time HBS coach for the group.
For the student, it means access to life experience, industry experience, and stellar hands-on mentorship for you to achieve the goals you set for yourself.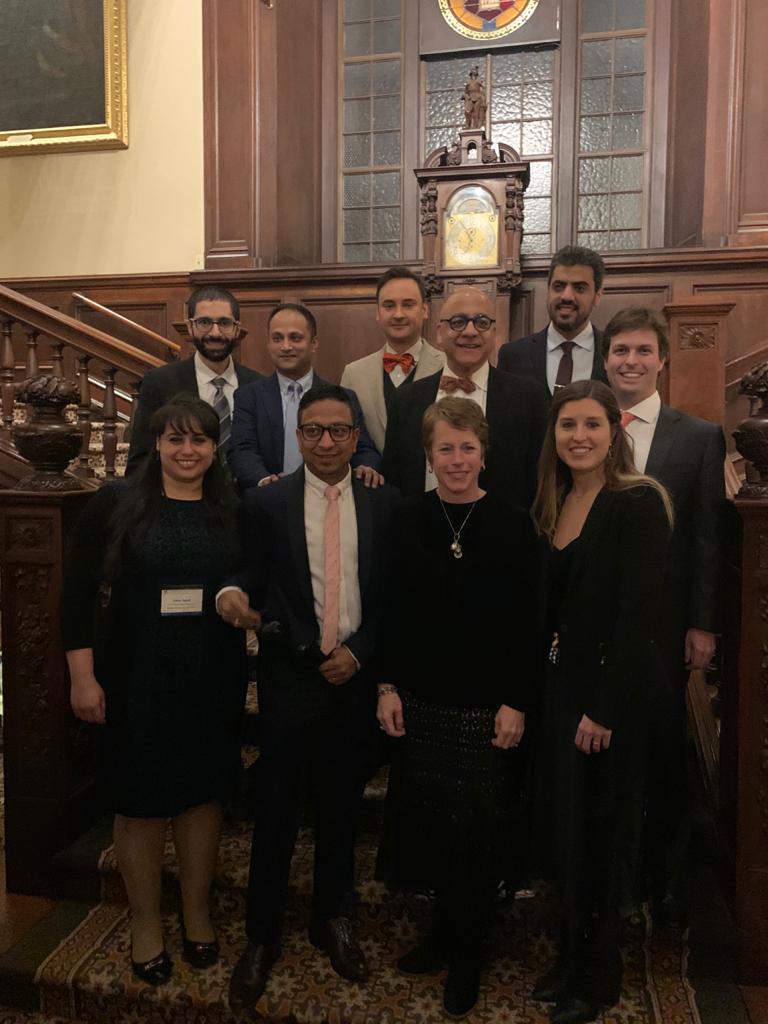 THE "

PROJECTS

" WE DO AT ALTUS EDUCATION
While most students are worried about their future during the COVID times, Altus Education Students are creating their future. Here is a current case study.
///
PROJECT & IMPACT

///

Abhinabha Barat, a student at Shrewsbury High School in Massachusetts is passionate about impacting the world with BioMed Technology and studying at a Top School, possibly an Ivy League.

Altus Education coached Abhinabha Barat during the COVID times to focus on building a "wearable device" that will connect " Bluetooth Pacemakers" and impact millions of patients with a heart condition receive real-time insights to a conveniently created wearable device, which is absent in the industry.

Abhinabha under the supervision of Altus Education learned an Industry-leading CAD tool called Onshape and designed the wearable device based on the "Design-Thinking" and "System-Thinking" and even built videos and a website (www.TrakLife.org).

Currently Abhinabha has applied for a Patent for his invention! Check out his video.
SOME

MORE "PROJECTS"

 AT ALTUS EDUCATION
Shramaan Chakraborty of Chicago is passionate about Robotics. During the COVID times, Altus Education discovered his passion to help people with disabilities, especially those with cerebral palsy find a way to feed themselves. This is a problem that is hardly addressed and has an immense impact on this community. Shramaan is working on a robotics prototype to help this community.
///PROJECT & IMPACT///
The Robot prototype videos are below. More information at www.arm-e.com 
REPEATABLE

SUCCESS

&

OUTCOMES
We didn't develop Altus Education during the COVID times. We just restarted a very successful program we have been running for several years. We needed to! The COVID situation has depressed and numbed the entire student generation. This is NOT acceptable. The spirit of Altus Education, run by successful professionals educated at Harvard Business School's Executive Education is all about – " Let's do it and make a difference".
SUCCESS

STORIES

SELECTION

PROCESS
The Altus Education model is NOT for every student. No, it has nothing to do with GPA's, Grades, SAT/ACT score, but having good ones is a must, but never the only yardstick for success. Just like Top Schools do, we look for specific characteristics, which we have gathered over the last 8 years of hands-on experience.  For example – we are exceptionally thorough. In fact, a student will need to invest 12 hours to go through several assessments to qualify, followed by a live interview. However, once you are in – you are assured Altus Education will put the dedicated effort to coach you for life. Yes, for life, not just with an entry to a Top School! We take success and failure of the student very seriously.

APPLICATION

PROCESS
The Application process has three steps. The first is the "Prepare" phase, a questionnaire that takes 2 to 3 hours to complete. Once that is submitted, it is evaluated by three people at Altus. A couple of  pointers. Be YOU. Be YOURSELF. Be BOLD. Be HONEST.  And, yes, one last thing – finish the activity in one go. The Google Form needs to be submitted at one go and do not refresh the page as all writing will be lost. Use your computer, not your phone or Ipad.
ASSESSMENT 1: PREPARE
This assessment is your first application of the Altus Education Student Leadership Program. 
It assesses your mindset, personality, what you stand for, and what you want to do in the future. The assessment takes you through the Altus Education program and also sets the expectations. This assessment usually takes 3 hours to complete.
Click on the button below to be redirected to the assessment.
ASSESSMENT 2: YOUR JOURNEY
Post Assessment 1, Altus staff will assess your position and then provide you the link to this assessment i.e. Your Journey. This assessment helps you understand the biggest enigma - YOU. We find what you are made up of, what your life experience is, where you want to go and why you want to go there. In addition, this assessment helps understand what kind of impact do you want to create in your lifetime? This assessment will inspire you to dream big and look at your goals with clarity.
The link to this assessment is only provided post Assessment 1 and it takes between 3 to 5 hours to complete.
ASSESSMENT 3: CAREER
Assessment 3 i.e. Your Career is the final assessment that brings your professional aspirations and goals together. We look at the student from a holistic perspective - understanding who they are, the life experiences that shaped them, and finally their professional aspirations. 
Which path does the student want to embark on? How relevant is that in the years to come? Which Industry does that cater to, for example, are some of the elements in the assessment?
We only provide the link to this assessment once we find the student is a good fit post Assessment 2. This assessment takes 3 to 4 hours to complete.
Students of today will have to think 10 years ahead because of the "obsolescence" of  skills and thus jobs. It will be a different world when you graduate.The old rules are dead. Welcome the New World.
Prepare

!

Be Unconventional

!

Reinvent Yourself

!
Suggested video to watch: You will learn the changes in the Industry and Technology.  The Educational Institutions are also changing with the times, thus faster you understand the new way of college admission, career planning and the future of work – the faster you can leapfrog.